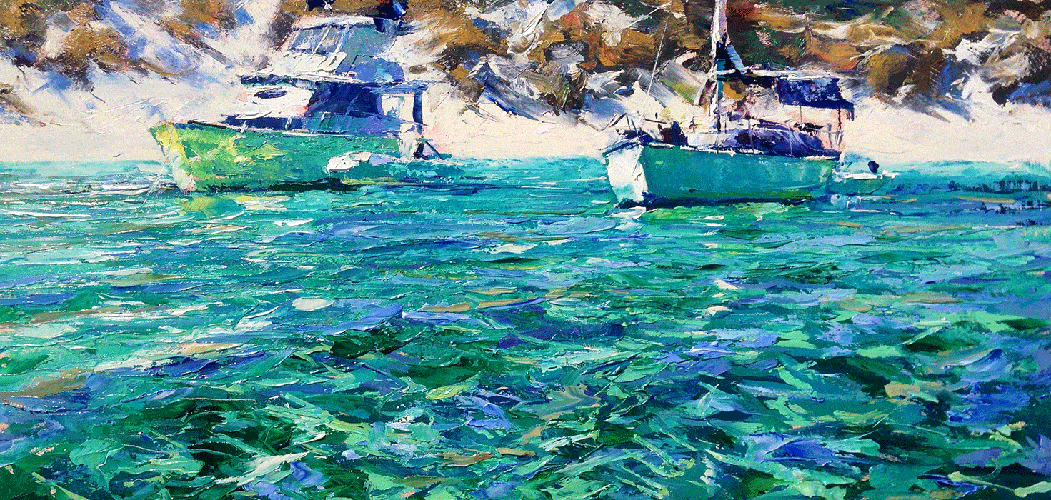 Leon Holmes is an award-winning Australian artist, lecturer and ambassador of Plein Air Painting (on location) in the medium of oil. Born and raised in Perth, Leon's career started with a wide range of artistic fields including Printmaking, Graphic Design, Art Direction, Illustration and Photography.

Since 2003, Leon is a professional artist who prefers to paint outdoors in the style of impressionistic realism, just like the old masters did, and is honoured to have one of his paintings hanging amongst Dutch masterpieces in the Katwjik Museum in Holland. Leon paints quickly when capturing natural light and colour and uses his outdoor sketches as reference when creating larger works in his home studio in Mandurah, Western Australia.
For a number of years the artist has resided in Europe to refine his skills and network with other artists and is now regularly invited to exhibit and teach alongside the Elite of professional Plein Air Artists at art events all around the world.