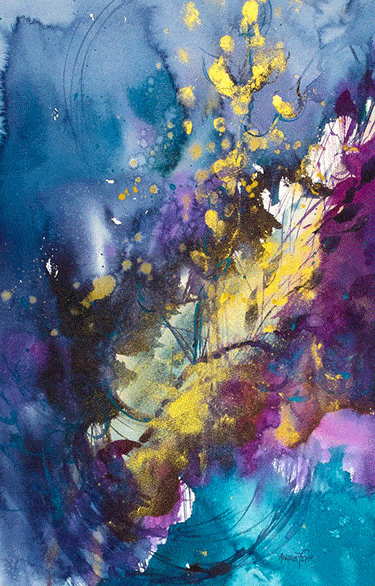 A twenty-five year love affair with watercolor has taught Angela Fehr that it is the heart that gives life to our art.
"There is something about the fluidity of pairing paint and water, and allowing them to collaborate on a page that is so captivating. It's never boring, and always unexpected.
I want something more for my paintings than simply to copy what I could see with my eyes. I want to show my heart in my paintings."
In 2013, this rural Canadian artist found her calling when her first online course "Loose & Fluid Watercolor" was released on the internet. During these early days of online instruction, Angela's gentle, open and authentic approach to teaching watercolor won her fans and dedicated students around the world. Since then, Angela's courses have inspired thousands of students on the journey to becoming their own favorite artists. Her Fearless Artist student community is full of lively students exploring heart-led expression, posting their experiments and discussing ways to break out of fear and paint more authentically.
Angela's message for her students is one of freedom; freedom to paint from the heart without fear. With a foundation in good technique as taught in her online classes, YouTube videos and workshops, students can embrace the enjoyment of a heart-led, intuitive painting style that is as unique as each artist.
Angela lives in northern British Columbia, Canada with her hot-rod builder husband Wade and three creative teenagers. Her art is deeply rooted in her love for the Peace River and northern Rocky Mountain region of home and time spent exploring there with family.